Moms literally deserve to get the best Christmas gifts every year. And still, somehow, they end up doing the most giving, usually come up with the most unique gift ideas, and end up getting a standard piece of jewelry or clothing item in return… See anything wrong with this picture? If you are struggling to come up with unique 2018 Christmas gifts for mom and are sick of giving her the same boring gifts year after year, let us help you with our list of 15 must-have mom gifts that won't leave her feeling underwhelmed this holiday.
Mom Life Adult Coloring Book
It's been scientifically proven that coloring is a great stress reliever, for both children and adults, and this book is genius Christmas gift idea, made specifically for moms. With slightly irreverent humor, Mom can laugh at the highs and lows of parenting documented on the pages, and get rid of any residual stress the day has given her.
---
Instant Pot Programmable Pressure Cooker
This pressure cooker is sure to hit the spot this Christmas. It combines 7 kitchen appliances in one easy to use cool kitchen gadget. There's 14 Smart Programs built in so cooking your favorite dishes will be so much easier, just press a button and you're away.
---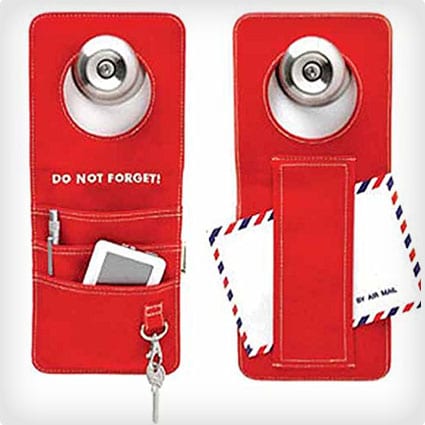 Door Knob Organizer
Moms are always in a hurry to get out the door in time, so ease her stress a little with this door knob organizer. With more than enough room to hold her specs, cell phone, keys and any other little bits she may need, she'll have everything to hand as she leaves the house.
---
Go away Coffee Mug
Does your mom need a cup of coffee before the madness of the day starts? Give her one of these glass mugs this Christmas, and she won't need to say a word. Mom doesn't have to yell, and no one gets offended!
---
8 in 1 Kitchen Gadgets Maker
A tidy kitchen means a tidy mind, so if you want to help Mom de-clutter both, this nifty little gift is for you. Everything Mom could need in the kitchen, from a grinder to an egg-cutter, funnel to a juicer, there are eight kitchen gadgets, all stacked inside this pretty rainbow bottle.
---
Nourishing Hand Butter
This hand butter is made with shea butter, so it's going to be very soothing and moisturizing for Mom's hands. If you've noticed in the past that she tends to get dry hands in the winter, she's not alone. This is a common problem that affects many people, but you can help her make it through with this high-quality hand butter.
---
Toucan Magnetic Kitchen Shears
Be a cut above the rest this Christmas with these quirky kitchen shears. Made with a magnetic 'Toucan' sheath, these shears will always be right where Mom left them, stuck to the side of the refrigerator.
---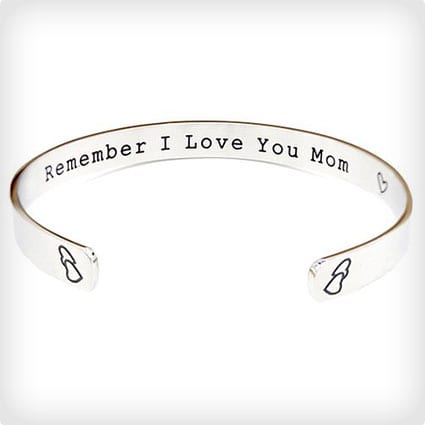 Love You Mom Bangle
Sometimes it's easy for Mom to forget how much she's loved. This gorgeous silver plated bangle, inscribed with the words "Remember I love you Mom" is the perfect way to remind her, every day. Even when you're far away, let her know you're thinking of her.
---
Go To Sleep Mom Book
The perfectchristmas gift for a hardworking mom from a younger child, this book tells the story of a little boy who wants to help his tired mom sleep. A beautiful story which can be read over and over, (and it's a great reminder to everyone just how hard Mom works during the day!) Lovely bedtime reading for Mom and child.
---
Useful Table Inserts
These little guys come in pairs, and somehow we doubt one pair will be enough! Mom will fall in love with these fellas as they help her keep the saucepan lids open, hold her phone up, and even rest cutlery or chopsticks on! Cheery and colourful, they'll brighten up Mom's day.
---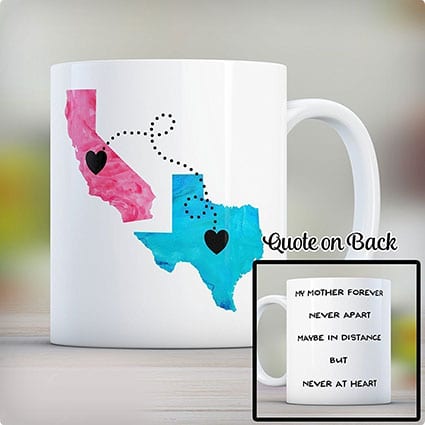 Long Distance Mug
If you spend a lot of time living away from home, in another state, this mug will help bring you closer together. It can be personalized with any two states, and comes with a sweet message on the back, reminding Mom that she's always in your heart.
---
WeMo Light Switch
The WeMo light switch is a great idea for Mom, especially if she lives alone because it lets her turn lights on and off from wherever she is using her smartphone. She can set the light to turn off at sunrise, or turn on at sunset, or if she's not home she can turn on a light to make it look like someone is home. She can also set the timer to turn the lights on and off anytime she chooses.
---
Upcycled Cotton Sari Robe
Loungewear is always a good idea for a mom gift- even if the recipient is stubborn! Mom won't be able to resist loving this Upcycled Cotton Sari Robe adorned with gorgeous colors and designs. Now she can say 'goodbye' to feeling frumpy when it comes time to relax.
---
Ugly Christmas Sweaters for Dog Moms
The dog mom in your life will be OBSESSED by these sherpa-soft ugly Christmas sweaters!
---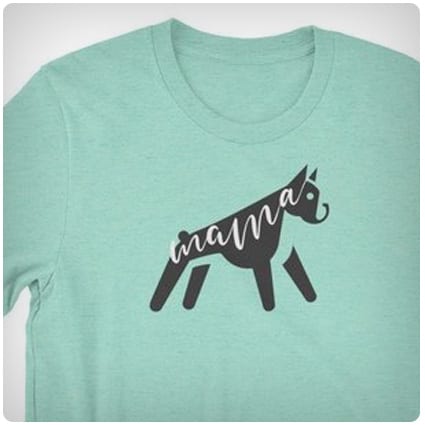 Personalized Dog Mama Dog Breed Shirt
The most heartwarming gift for the dog mom in your life.